The Alien Antennae is a rare item usually worn by female pookies. Pookies who wear this often get picked very quickly.
Trivia
It is very uncommon, especially on boy pookies.

Usually only girls wear it, but this is still rare.

It is extremely similar to the Bee Antennae, the only difference is the green and pink tops on the antennae.
The Alien Antennae is based off of aliens, but Pookies like to wear it because many think it is cute.
It was very common on CPPSes, until the trend faded and pookies there started wearing the Queen's Crown.
Gallery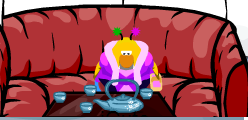 Ad blocker interference detected!
Wikia is a free-to-use site that makes money from advertising. We have a modified experience for viewers using ad blockers

Wikia is not accessible if you've made further modifications. Remove the custom ad blocker rule(s) and the page will load as expected.