Biggies
wear many different clothes and may change their style every day. Here's a page about what biggies may wear:
Head items
Girls
Boys
The Shamrocker (uncommon)
Body items
Girls
Boys
Hoodies
T-shirts
Blue Hockey Jumper
Blue Football Uniform
Neck items
Girls
Any color Feathered Boa
Any other necklace
Scarves (normally rare/old ones in colors such as blue and pink)
Boys
Any other necklace
Backpacks
Face items
Girls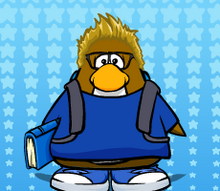 Boys
Hand items
Girls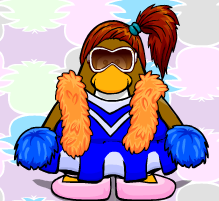 Purple/Black/Any color MP3 player
Pompoms (Assorted colors, hite being the most common)
leook
Nothing
Bracelets of any kind
Clutches such as the Navy Clutch
Bags (Assorted bags such as the Messenger bag)
Boys
Football
Soccerball
Book
Any kind of watch
Nothing
Feet items
Girls
Sneakers (Any color, the pink ones being most common)
Any high heels
Gold pumps
Any type of flats
White Untied Sneakers
Boys
Sneakers
Black Dress Shoes
Nothing
Ad blocker interference detected!
Wikia is a free-to-use site that makes money from advertising. We have a modified experience for viewers using ad blockers

Wikia is not accessible if you've made further modifications. Remove the custom ad blocker rule(s) and the page will load as expected.