Bully pookies are mean. They are basically a sub-category of diva pookies, as they are not quite as sassy. Some MELDS are also bullies. They are usually friends of divas, and call other pookies ugly by saying "awh glee", as ugly doesn't get through the filters.
Things Bully Pookies Might Say
"Mot!" (when a pookie they think is ugly says they are cute)
"Stop it awh glee bay bee!"(when they keep saying they're cute)
"Mo! Pick mwe! Mot them!" (when a mumu picks the pookie they were / are bullying)
"Pushes off cliff / hill / seat!"
"Tinks I'm the cutie, woo the awh glee bay bee!"
"I'm way cuter than (pookie name)!"
Trivia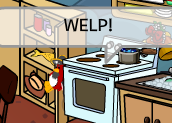 Bullies are very mean, as their name implies. Sometimes, they will act nice at the pet shop, and then they will be mean when no mumus are around.
They almost always say they are older / younger and cuter than a pookie.
They almost always get a mumu by tapping one and asking to be wista / broder.
As mentioned above, many get a mumu by asking to be wista / broder, but not all pookies that ask to be wista / broder are bullies.
Some pookie haters only hate bullies and divas, and love nice pookies.
Sometimes they annoy someone by spamming "nya nya nya nya nya!" in front of them
Sometimes in pookie contests they will scream "I'M NEVER GONNA LEAVE YOU ARE SO MEAN!". If they are out, then they might spam "SKILLS" (kills).
They will usually step infront of other pookies to be picked aka adopted. In real life they might be also pookie haters.
Also, they don't get banned, they get innocents banned by reporting them multiple times for no reason.
Ad blocker interference detected!
Wikia is a free-to-use site that makes money from advertising. We have a modified experience for viewers using ad blockers

Wikia is not accessible if you've made further modifications. Remove the custom ad blocker rule(s) and the page will load as expected.