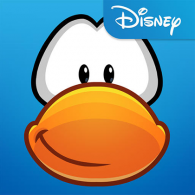 The Club Penguin App was an app released for Android & iOS. It was a way for people to play Club Penguin if they didn't have a computer. The app was free for purchase, and the penguin models were different than the ones on the PC version of Club Penguin. The app was closed on Febuary 27, 2017.
How Pookies Act
On the app, pookies would act different. The biggest difference is where pookies are adopted. Don't go looking for them in the Pet Shop, because they get adopted in the Coffee Shop.
Trivia
Many pookies in the app were often Newbie Pookies, or had 1-3 ribbons on their membership badge.
The population of pookies in the app was low compared to the computer version.
The penguin and puffle models were more high-quality and 3d compared to the PC.
Ad blocker interference detected!
Wikia is a free-to-use site that makes money from advertising. We have a modified experience for viewers using ad blockers

Wikia is not accessible if you've made further modifications. Remove the custom ad blocker rule(s) and the page will load as expected.