Gothic Pookies
are a unusual and rare type of
pookie
. They are not in the
Pet Shop
often, and they do not get picked often either. This is what they wear and what they may look like:
Head items
The Ebony
The Midnight
The Blackbird
The Black Licorice
The Sass
The Side Swept
Face items
Mask
Black Superhero Mask
Nothing
Neck items
Raven Wings
Phoenix Wings
Black Shoulder Bag
Purple Rugby Scarf
Halloween Scarf
Big White Scarf (uncommon)
Body items
Sailor's Shirt
Black Hoodie
Black Letterman Jacket
Referee Jersey
Electro T-Shirt
Witch Hazel Dress
Layered Marshmallow Look
Dark Denim Jacket
Black Penguin Band Hoodie
Hand items
Feet items
Black Sneakers
Black Dress Shoes
Dark Brown Fuzzy Boots
Purple High Tops
Stardust Slippers
Personalities: They may often think alot and not talk to others.
Some goth pookies may not wear black, and most are similar to Tomboy Pookies.
What they usually say
Sighs that no one will care
Tinks that pink is not cool
Hides
Sits in silence
​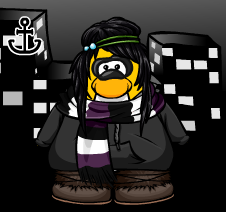 Trivia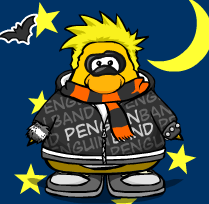 They are really rare, you may only see a couple in your entire pookieing career.