Letterman Jacket

Full Name

Letterman Jacket

Common on pookies rating.

4/10.

Range of colors/patterns?

Yes.

Member Item?

Yes, but the Red Letterman Jacket is available to non-members.

Unlockable?

No

Item ID?

279.
The Letterman Jacket is a clothing item on Club Penguin that can mostly be found on biggies, middles, and pookies. It comes in a wide variety of colors (black, blue, gold, green, pink, and red). The black, blue, green, and brown versions are very rare.
Pookies usually wear the blue and pink Letterman Jackets paired with a plain
scarf
and rare
boa
of the opposite color. For example, if a pookie was wearing the pink Letterman Jacket, she would either wear the unlockable blue boa, or the blue scarf. This is also the case with blue and pink
hoodies
and t-shirts. This is a very common style on Club Penguin and
CPPSes
.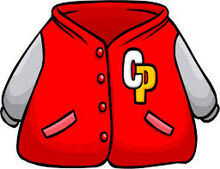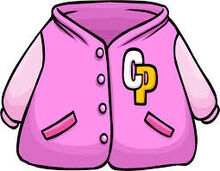 Ad blocker interference detected!
Wikia is a free-to-use site that makes money from advertising. We have a modified experience for viewers using ad blockers

Wikia is not accessible if you've made further modifications. Remove the custom ad blocker rule(s) and the page will load as expected.