Teddy Town is a show that airs daily on Channel 20, which is Pengy Jr. It is popular among babies and toddlers. It also has a spinoff, Bunny Barn. Sometimes, but very rarely, a penguin will host "Teddy Town Tryouts" which are meant to be tryouts for the show Teddy Town. This is done with Elmo as well. The show is about four pookies named Sheldon, Pearl, Tiffany and Kyra who find a magic teddy. When they take the teddy back to their Igloo, they get teleported to a world inhabtied by Teddy bears! They meet Mr. Teddy, Mrs. Teddy, Wista Teddy, Brother Teddy, Eddy Teddy and many other friends! The show is rated TV-Y and has been running since 2010, with 8 seasons, a TV Movie, a 5th Birthday special, and a video game for various gaming consoles.
The Film's Description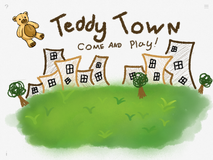 Teddy Town
has a movie as well, where the teddies of Teddy Town are disappearing mysteriously! It is up to Sheldon, Pearl, Tiffany, Kyra and the Teddy Family to find them and save them from evil Dr. Wolfie! 
Teddy Town 2 was released August 22, 2014, and was producted by Pengy JR and Tynerve. Two pookies debuted only for the movie, who's names are Addison and Finn.
Teddy Town 3 is unknown, but may have a 40% chance of being a legitamite feature film. If the movie is real, it'll release on January 15 2018 or April 21, 2019.
Trivia
Eddy Teddy and Mr. Teddy are the most popular characters among pookies. Many pookies have stuffed versions of one or both of these characters.
Pookies usually watch Teddy Town during free time or on pop-up mini TVs in their jet or car for when they're on the go.
Teddy Town is the second most popular show in a family, just barely behind Elmo.
There was a video game set released on January 14, 2016 called "Teddy Town: Teddy Troubles".
Gallery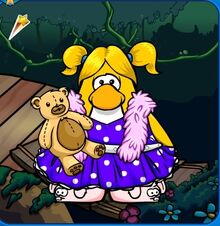 Ad blocker interference detected!
Wikia is a free-to-use site that makes money from advertising. We have a modified experience for viewers using ad blockers

Wikia is not accessible if you've made further modifications. Remove the custom ad blocker rule(s) and the page will load as expected.