The Sunstriker

The Sunstriker.

Common rarity on pookies

9/10.

Members only?

It used to not be, but it is now.

Unlockable?

Yes, but not at the moment.

Ranges of colors/patterns?

Still available?

Yes.
The Sunstriker is a very common head item that boy pookies, duh duhs, middle bros, preps, and biggy bros wear. 
Trivia
It is the most common head item for boys in pookieing.
It was included in Penguin Style August 2015, the first time it was included since 2011.
There is a red and green version of The Sunstriker (The Firestriker and The Shamrocker), and a brown-haired version that has striking similarities (The Tuft). There is also a lighter blonde version called The Right Stuff. Duh duhs and biggy bros often wear these if they don't have The Sunstriker. Or they may choose to wear one of those items.
A girl pookie will very rarely will wear this, same with other male wigs. If a girl pookie is to wear this, they may be trans, intersex, or just have a short haircut, or vice versa.
Gallery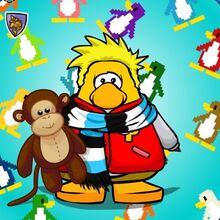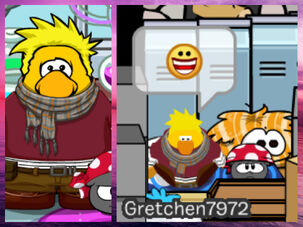 Ad blocker interference detected!
Wikia is a free-to-use site that makes money from advertising. We have a modified experience for viewers using ad blockers

Wikia is not accessible if you've made further modifications. Remove the custom ad blocker rule(s) and the page will load as expected.